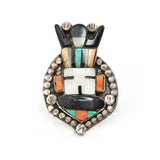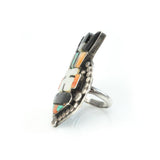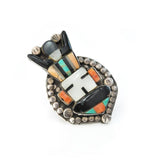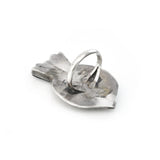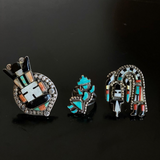 Zuni Sunface God Ring - 7
The Zuni Sunface is a god, that like the Sun is the bringer of life, stability, and continuity. This ring shows the Face, with human life bursting from below. The expression and curvature of the ring feels calming and comfortable. A sure sign of the artistic and mystic power of this adornment.
Material: Sterling silver, black onyx, turquoise, mother of pearl, coral
Measurements: Size 7 face height 1.75"
Age: First half 20th C.