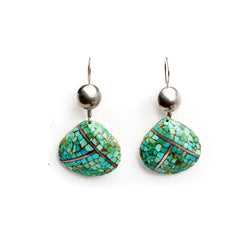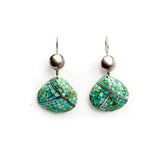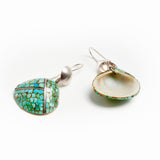 Santo Domingo jewelry is an exploration of creative material use. Designed from scarcity, the chip mosaic style created by the Pueblo Native Americans originated from a lack of material in the Depression. These shells are an exquisite example, fashioned with a more contemporary ear wire. 
Material: Turquoise, shell, resin, sterling silver
Measurements: 2" x 1"

Age: C. 1930