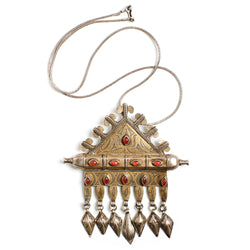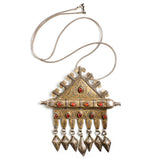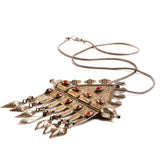 Turkmen Triangle Necklace
This is a gorgeous Tekke pendant from Turkmenistan. It has wonderful dimensionality. It is large (but not too large) and a real pleasure to wear. It is on a vintage sterling silver wheat chain!
Material: Carnelian, gold wash, silver
Measurements: 5" x 4.5", 26" sterling wheat chain.

Age: C. 1940