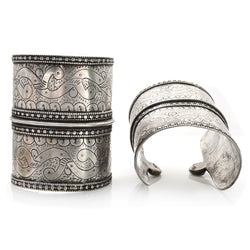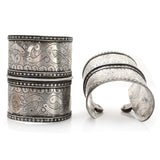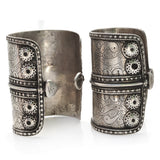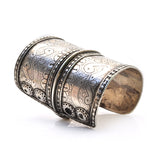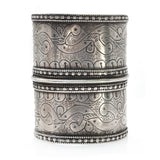 This is a beautiful pair of Turkic Cuffs depicting a winding figure, both representative of a serpent and the wind, everchanging natural elements. These are a larger fit with a little malleability. That paired with the low profile makes them a very wearable wonder-woman look.
Material: Sterling silver
Measurements: 3.5" Tall. 7.5" interior circ.
Age: C. 1970