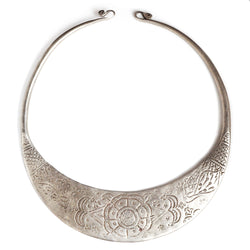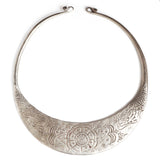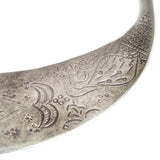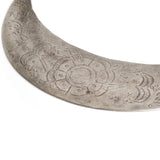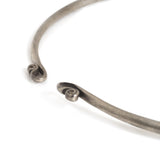 Rajasthani Peacock Breastplate
This wonderful breastplate inspired by the duality of women. On one hand, the silver is worn soft, the flowers and peacocks are fading and it has a wonderful feeling. On the other hand it is commanding, and powerful, certainly worthy of a woman warrior as it rests high on the breast. From Rajasthan, or perhaps further east in Gujarat. Twists to open.
The Peacock is the national bird of India and it can be found in a myriad of applications. It is used as an incantation for prosperity, mental calm and beauty. The exact ingredient list we are all looking for to get through the pandemic.
Material: 800 silver
Measurements: 7.75" x 8.75"
Age: C. 1930