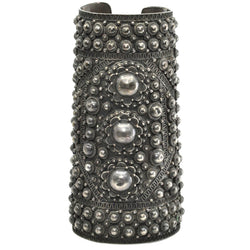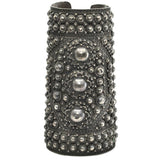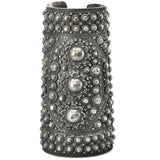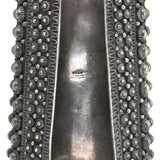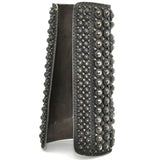 WOW! What a marvel of silverwork. Each ball, coil and flower was hand set and soldered - an act that truly boggles my mind. From Siam (now Thailand), 1940s-ish. I've never seen a piece of this scale and it is FABULOUS! Fits a small to medium arm, some flex. 

Material: Sterling silver
Measurements: 6" tall. Interior circ. tapers from 9-7" 
Age: C. 1940