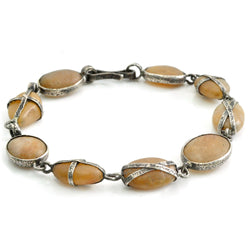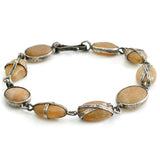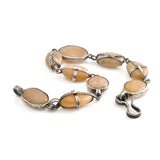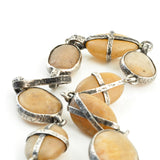 Lou Zeldis Agate Stone Bracelet
The elevation of humble materials is one of my passions and this is a perfect example. An intricate, handmade chain bracelet, wrapping river rocks in sterling silver by the late and great designer Lou Zeldis. His creations are masterworks that are as much miniature sculptures as they are traditional jewels. Purchased from the late designer's estate, this is one of his last remaining creations on the market.
Material: Sterling silver, river rocks
Measurements: 8.5"
Age: C. 1990