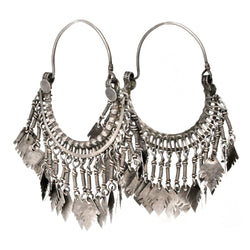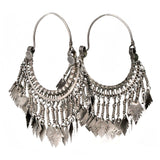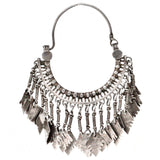 These major hoops are a study in pattern and texture. Each element, hand milled, hammered, cut and wrapped creates its own rhythm, and together they are a beautiful symphony of joy. These large Pakistani hoops have fantastic balance and movement and are not too heavy, they do however have a large earwire. 
Material: 700 silver
Measurements: 4" x 3.5"
Age: C. 1970