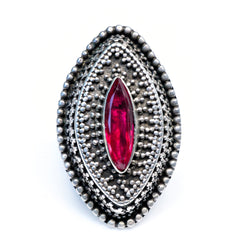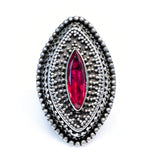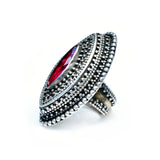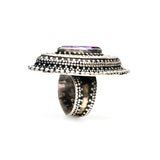 Opulent Navette Ring- Sz 10
This ring feels like the stuff of princess dreams, except multiplied ten-fold! From the Pashtun people of Pakistan, this huge ring is fun, beautiful and sure to be the talk of the kingdom. There is a small chip on the end of the glass stone.
Material: Glass, 800 silver
Measurements: Sz 10. Face 2" x 1.25"
Age: C. 1970