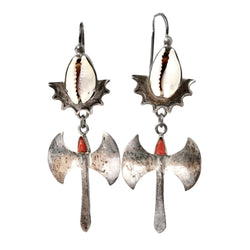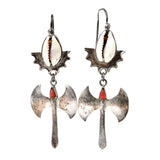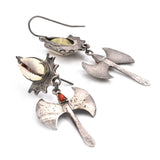 These unusual earrings are made by an unknown artist. They have such a strong sense of shape and proportion I just fell for them. The mouth of the cowrie shell is reflected in its scalloped setting, which is then amplified in the winged pendant below.
Material: Cowrie shell, coral, sterling silver
Measurements: 2.5" x 1"

Age: C. 1990