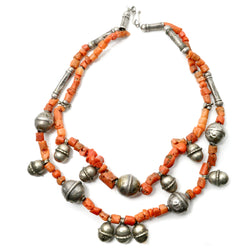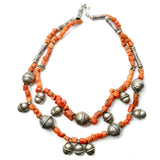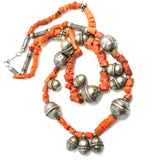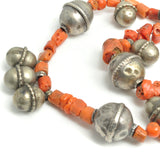 Beautiful old coral beads, polished but nearing a natural state inch along this showy necklace. They are interspersed with silver egg beads from India, each with a sensual shape and a century of wear. The layered composition creates drama, but the ease of wear is absolutely drama-free.
Material: Silver, coral
Measurements: 18" long. 
Age: Elements C. 1900, more recent stringing.