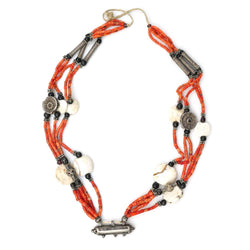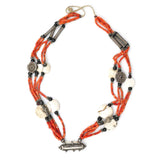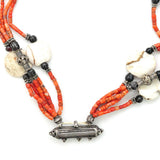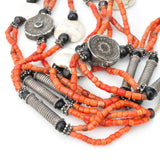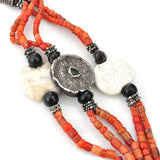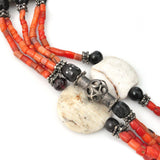 I could go on and on about this necklace. From the intense and plentiful coral, to the heavily worn Yemeni amulet box. The black beads are a mix of Mauritanian coral, studded with silver, garnets and glass. Each component traveled trade routes to get to Central Asia where it was assembled and worn for nearly a century.
Material: Sterling silver, coral, black coral, garnet, glass
Measurements: 28" inter. circ. Amulet Pendant 2.75" long
Age: First half 20th C.