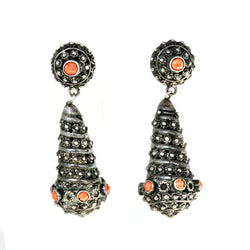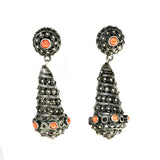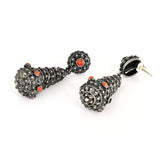 These southern Italian earrings remind us of the deep connectivity around the Mediterranean & Middle East- they look so much like Yemeni design, with famously beautiful Sicilian coral! A real treasure, both rare and familiar. Converted from screwbacks. One small coral is missing.
Material: Coral, sterling silver
Measurements: 2" x .75"

Age: C. 1950