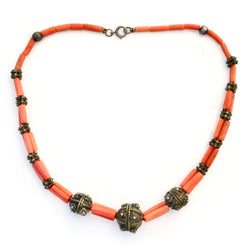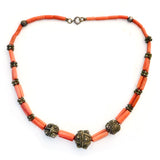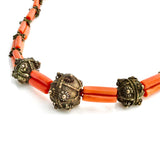 Yemeni Coral Filigree Necklace
Graduated coral tubes, in the perfect coral hue, are interspersed with old Yemeni granulated beads and Filigree orbs to form a necklace that hits all the right notes. It will sit high, perfect for layering or for being that one, fascinating adornment you throw on your T-Shirt.
Material: Coral, silver
Measurements: 15"
Age: C. 1940