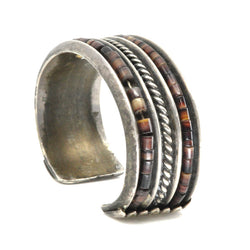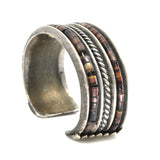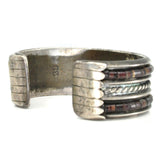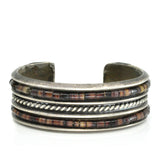 This is a beautifully crafted Southwestern bracelet of heavy silver with shell heshi beading. The finals have lovely scalloped designs. It appears that there is a missing bead on one of the strands and thus the shells move more on one band. Unknown maker's mark.Best for a petite wrist.

Material: Sterling silver, shell
Measurements: 5.75"inter. circ. including 1" gap. 
Age: C.1960