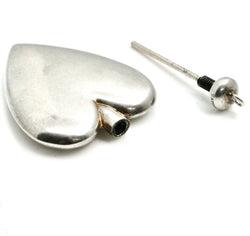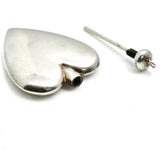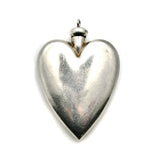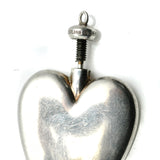 Sterling Heart Perfume Bottle
This sterling perfume bottle takes the shape of a tender and curvaceous heart. It sits flat, near your own heart. A perfect find and a treat to wear. Fully hallmarked with British marks. We have two, sold individually.
Material: Turquoise, sterling silver
Measurements: 2" x 1.5"
Age: C. 1970