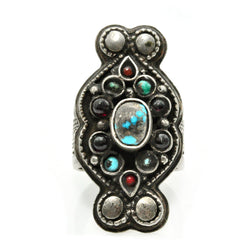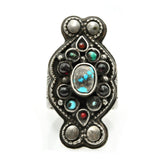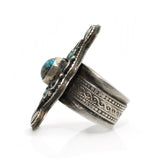 Central Asian Royal Ring - Sz 11
The beefy and beautiful ring feels like it tumbled from a treasure chest. The jewel tones, surrounding the candy-like turquoise center feel luxurious amongst a robust silver setting. An interesting style from Central Asia.
Material: Turquoise, garnet, 800 silver
Size: 11, Face 1.6"

Age: C. 1980