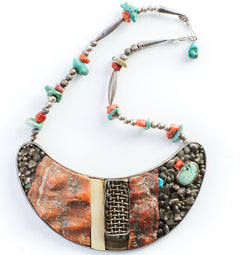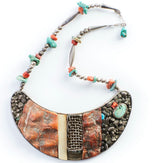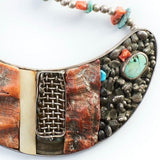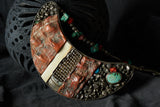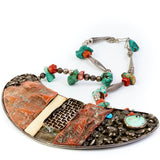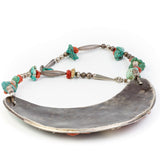 California Arthouse Breast plate
This is an absolutely jaw-dropping arthouse piece. This powerful breast plate has various materials and techniques  that reference Loloma as well as brutalist design.  Unmarked, likely made by an experimental bench jeweler in California, who may have been of Native American decent. It is heavy, heavenly and totally remarkable. 
Material: Sterling silver, spondulous shell, turquoise, bone, coral.
Measurements: 19- 32" long. Largest Pendant 2.5" x 2.25" 
Age: C. 1970