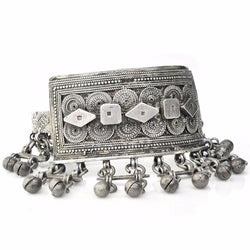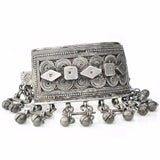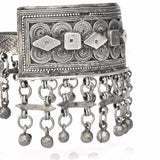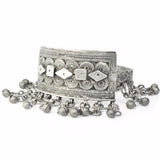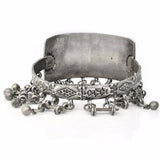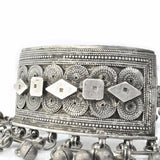 If every there was piece of jewelry that fits squarely in the Marteau world, this is it! Big, wild, and a perfect representation of a time and place. This Egyptian, Bedouin armband immediately has you dreaming of desert oasis and spice scented evenings.  It is surprisingly easy to wear, if you'll let yourself. Missing 2 bells, symmetrically in the back probably removed to make it more comfortable.
Material: 800 silver, stamped with Egyptian assay marks.
Measurements: 11" W x 3.25" H , 10" int. circ.
Age: Mid 20th century