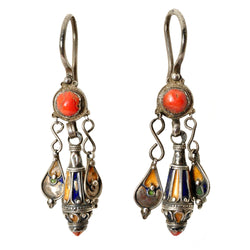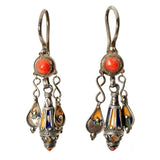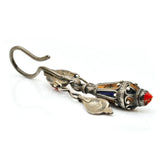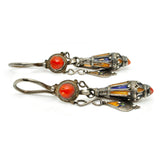 Spectacular antique earrings from Algeria. The jewlery of the Kabyle it notable for its fine use of enamel in a limited color palette of copious high-quality coral. These are no exceptions. They do have some dnamel loss and the earring hooks are large gauge wire, so will need larger earholes or an addition of a more classic french hook.
Material: Coral, enamel, silver
Size: 3.5" L 

Age: C. Late 19th C.