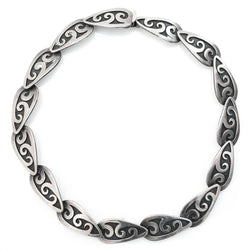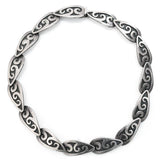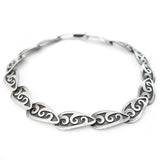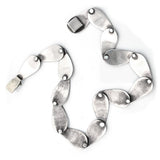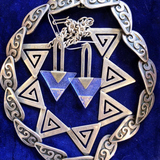 Gorgeous mid-century Mexican silver with that perfect blend of tradition and modernism. Of particular note is the fabulously crafted rivets that attaches each of the components. It has an incredible serpentine movement that highlights the depth of the design.
Material: Sterling silver
Measurements: .65"W, 14" inter. circ. with box in tongue clasp
Age: Early 20th c.