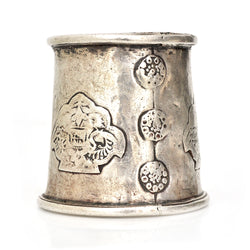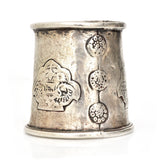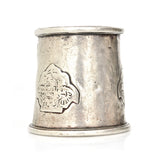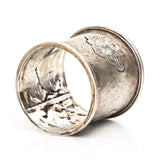 If you want the drama of a bangle stack, but all in one piece, this bold Indian bracelet is answering your call. A clean conical tube adorned with deeply worn Hindu symbols. Best for a small hand, with a small to medium-sized wrist. 
Material: Sterling silver
Measurements: 2.4"-2.75" Dia. 7.5" interior circ. 
Age: C. 1920