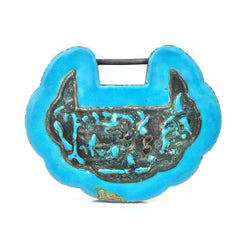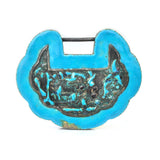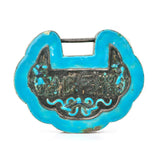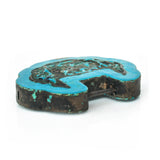 A spirit lock is an amulet to lock the soul of the wearer into their body in the case of illness, accident or depression. I think we all can use a little extra protection these days. This is an unusual Chinese lock with vibrant turquoise enamel. It is hollow and easy to wear attached to a chunky chain.
Material: Sterling silver, enamel
Measurements: 2.5" L x 3" W x .5"H
Age: C.