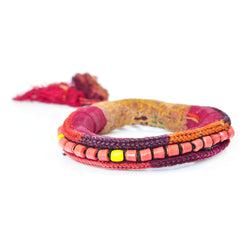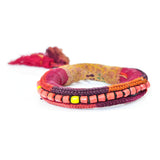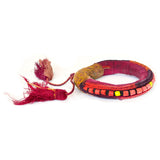 This vibrant bangle hails from Nagaland, India. It has beautiful wear and age that softens the magenta, coral, orange, and aubergine into a warm color palate. This unusual bangle is easy to wear on a hot beachy day when metal on your skin feels all wrong.
Material: Cotton, glass beads 
Measurements: 7.5" interior circ. 4" Dia.
Age: C. 1940