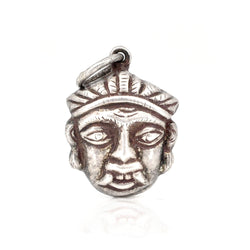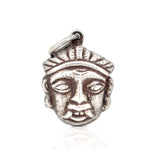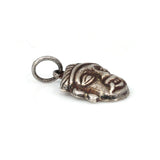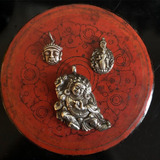 This unique head amulet depicts the Hindu hero Iravan who believed to cure disease and induce pregnancy in childless women. This minor god is celebrated in Tamil Nadu, and that is likely where this pendant originates. A lovely hollow-form charm with a very unusual presence.
Material: Sterling Silver
Measurements: .9" including bale x .5"
Age: C. 1940