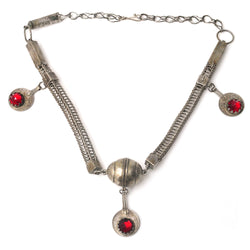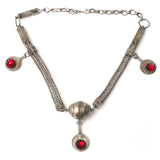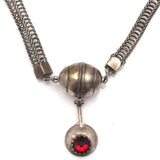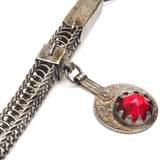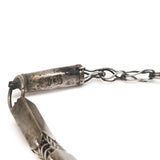 An interesting necklace from Morocco. This Berber necklace is a showcase of patiently handwoven chain accented with found elements of red glass and Moroccan and Egyptian coins.
Type: Two Moroccan 5 Francs coins and an Egyptian coin
Metal Content of Moroccan coins: 68% silver
Material: 800 silver, sterling silver, glass
Measurements: 19" inter. circ. pendant hangs 2.75"
Age: C.