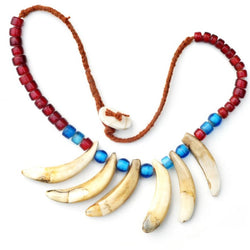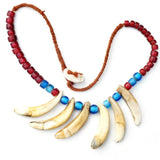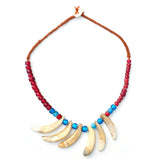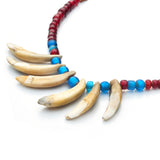 Naga jewelry from the Nagaland region of India has a bold and carnal quality to it. The Naga were the last headhunting tribe (it is no longer practiced) and continue to use earth-based warrior mythology to adorn and identify. This necklace of 6 animal teeth interspersed with gorgeous antique white-heart beads is a beautiful reminder of a culture in transition.
Material: Teeth, glass beads, cotton
Measurements: 18" long, teeth are 2"
Age: C. 1920