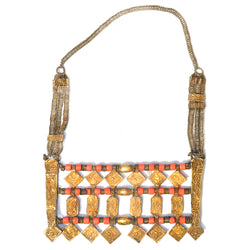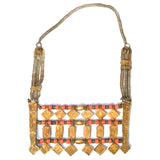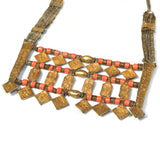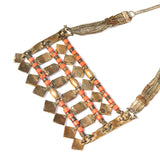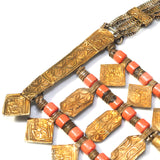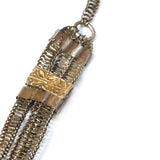 This Omani bib necklace combines silver, gold leaf and glass 'coral' beads in a traditional style known as a Shibgat. This necklace was worn by Bedouin women of central Oman and it depicts the Hindu god Hanuman - a hero of spiritual strength. The combination of Indian mythology and Austrian trade beads speaks to the trade that was occurring in Jeddah and throughout Oman in the 19th century.
Material: 800 silver, gold leaf, glass
Measurements: 22" inter. circ. 7"L x 3.5"W
Age: C. late 19th c.