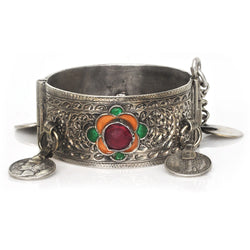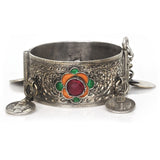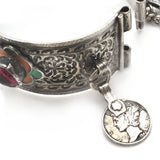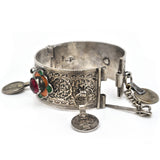 Coin jewelry tends to have the joyous jingle of a hookah filled room and late night festivities. This Berber bangle is no different.The elaborate carving in the silver, paired with the bright enamel and well-worn glass cabochons compliments the set of coins including mercury dimes.
Material: Fine silver, 800 silver, glass, enamel, coins
Measurements: 1" W 6.5" inter. circ.
Age: C. 1970