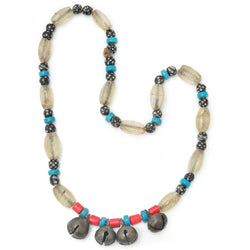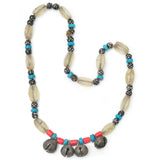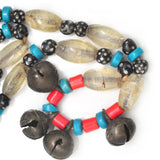 A wonderfully harmonious beaded necklace from Nagaland for Northern Indian and Northern Myanmar. The color palate and rhythm is perfect with spun glass balanced by black and white skunk beads. The Naga did not make glass so these beads were traded. The deeply patinaed bronze bells make just the slightest chime.
Material: Glass, bronze
Measurements: 24" inter circ. bell hangs 1"
Age: C. 1900