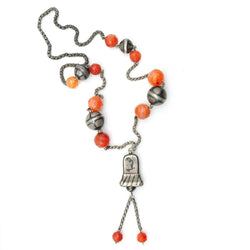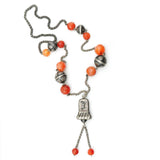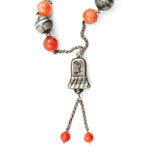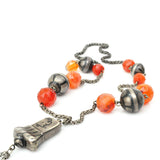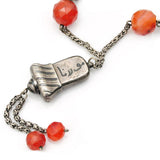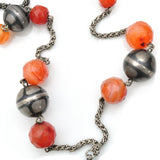 Phenomenal early 20th c. Koranic necklace with niello designs and facet cut sterling silver from Egypt. The hand make chain alone is of such incredible fabrication I can only ponder how it was made. 
Material: Sterling silver, carnelian beads
Measurements: 24" inter. circ. Pendant 3.5" x 1"
Age: Early 20th C.