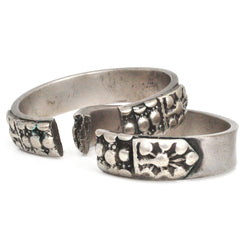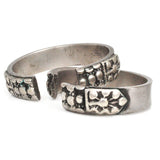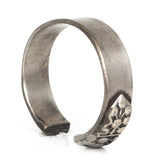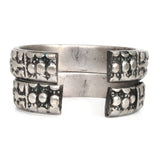 Large Rajasthani Cuff Set
One of my favorite finds in tribal silver is pieces that have both clean, modern lines, and unusual expressions of ornate exuberance. These cuffs fit the bill. They are clean, heavy silver from the front and chunky, textural silver at the finials. Depending on how you wear them, you have two opposing looks. These are large and have lots of silver, but they can be lightly bent to fit a variety of wrist sizes.
Material: Sterling silver
Measurements: 7.75" interior circ. including 1" gap.
Age: C. 1900