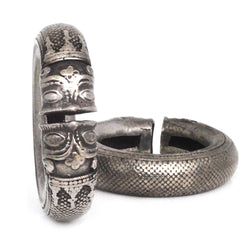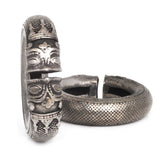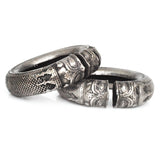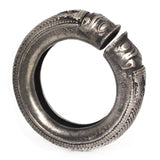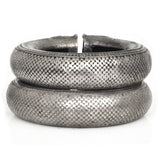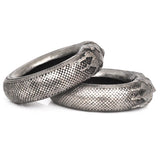 This is an exquisite set of cuffs from Madhya Pradesh, India. They Feature Makara, a mythical sea monster, which is the vehicle of the goddess Ganga, the personification of the Ganges, His magical powers are associated with fertility. They have torque so they twist to put on.
These cuffs are part of an extensive antique collection we acquired and are both rare and quite magical. 
Material: Sterling silver
Measurements: 2.25" Dia. 6.75" interior cir.
Age: C. 1910