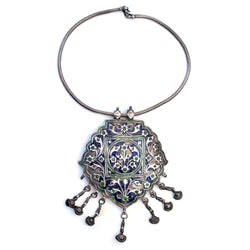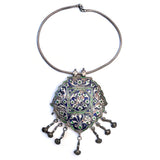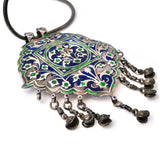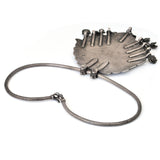 Verdant gardens come to mind when regarding this bold pendant from the Multan city in Pakistan. Famous for green and blue enamel work this Punjabi pendant feels regal. The incredible hand-woven rope chain shouldn't be overlooked, and makes a lovely necklace on it's own. 
Material: Enamel, sterling silver, metal
Measurements: 14.75" chain, Pendant is 5.5" x 4"
Age: C 1920