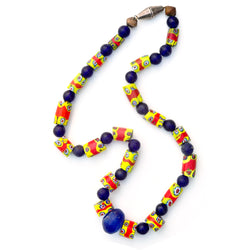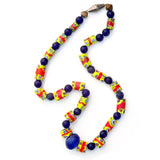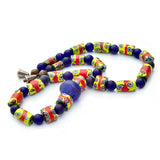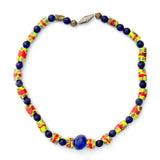 Trade beads, by nature, involve many cultures and voyages. These Italian-made millefiori beads (meaning a thousand flowers) are mixed with dutch blue beads and used by the Ashanti people of southern Ghana. A vibrant cultural combo that you can wear with pride. A contemporary sterling silver barrel clasp has been added. 
Material: Glass, brass, sterling silver.

Measurements: 21" long, beads are approx. .5" dia
Age: C.