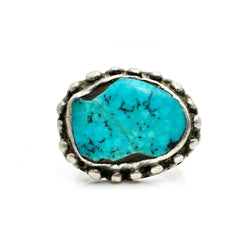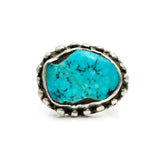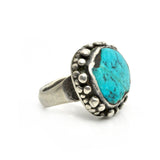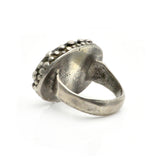 Ladakh Turquoise Ring- Sz 7
This is a wonderful antique Tibetian ring, featuring well-worn turquoise and nicely patinated silver. Turquoise was believed to prevent illness and this large ring would have been an important and treasured part of a daily wardrobe.
 Material: Turquoise, sterling silver
Measurements: Sz 7, Face 1.2" x .75"
Age: C. 1920