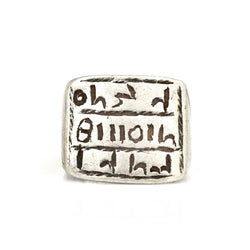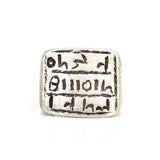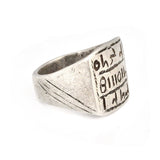 North African Shaman Ring - 10.5
In North Africa, the square bears significance, and when imbued with symbolic mathematics by a shaman, a simple square can become pure magic. This ring is both visually arresting, but also has the power of the ancients.  
Material: Sterling silver
Measurements: Sz 10.5
Age: Early 20th C.