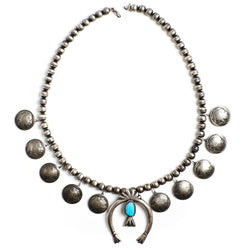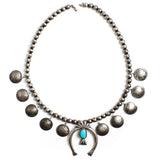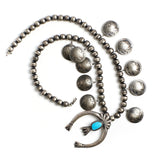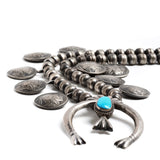 Buffalo Nickel Squash Blossom
This gorgeous squash blossom necklace actually is squash blossom free! The classic Native American design is replaced here with 10 Buffalo Nickles. The center Naja pendant is cast with embracing hands and set with a vibrant blue, blue turquoise stone.
The shorter length and deep patina make this a very wearable and unique iteration of a classic design. 
Material: Turquoise, sterling silver
Measurements: 21" Long, Naja, 2" x 2.5"

Age: C. 1970