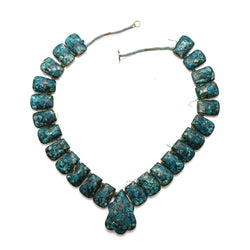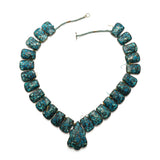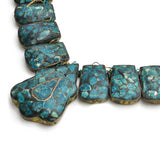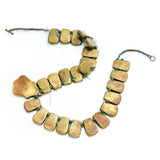 Indian Mosaic Tablet Necklace
This style of mosaic was a frequent purchase for mid-century travelers heading to the subcontinent. This necklace has a particularly appealing shape, and a comforting retro meets tribal sensibility.  The thread wrapping is unraveling a bit, the brass has a patina and there are some cosmetic cracks in the pendants.
Material: Stone, brass, fiber
Measurements: 18", Largest pendant 1.5"

Age: C. 1940