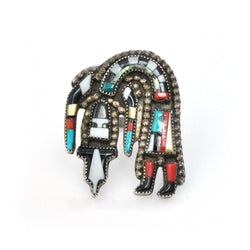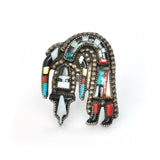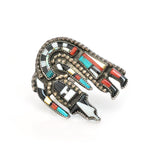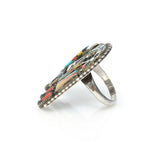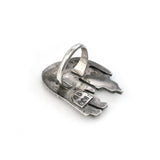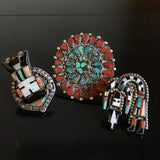 The Rainbow Dancer is a sacred Zuni god who brings the life giving summer rains and gets his name from the rainbow following storms. Let this intricately inlaid, that masterfully exemplifies Zuni craftsmanship remind you of the bliss after the storm.
Material: Sterling silver, turquoise, coral, jet, white and yellow mother of pearl
Measurements: Size 8 face height 1.5"
Age: C.1970