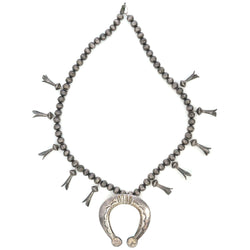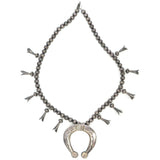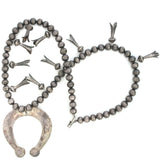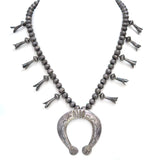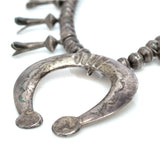 This is really a major piece for a major lady (or gent). This hefty Naja is softened by age with rising-sun stampwork. Old, old bench beads and squash blossoms. I always lean toward stoneless squash blossoms and this is a great example. It is wearable and dramatic at the same time. Restrung recently ontigertail.
Materials: Sterling silver
Measurements: 24" interior circumference, pendants hang 2.75"
Age: c.1930