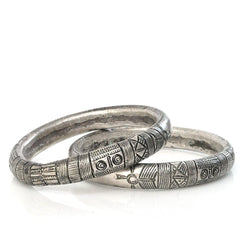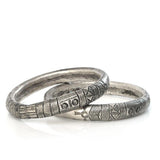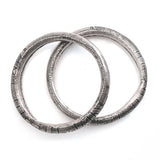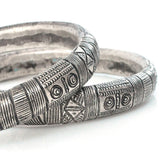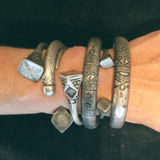 Voyager Tuareg Bangle Pair
These North African bangles are unique on several fronts. They are incredibly heavy with lots of high-grade silver. They are forged, not sandcast and they have a design that feels more like the architectural painting of Burkina Faso than the geometry of the Tuareg. We jump when we find tribal jewelry that doesn't quite fit in the box because it alludes to the artistic vision of the craftsman, while working within a cultural vernacular. Sold as a pair.
Material: Sterling silver
Measurements: 3.25" W x .5"H, 7.9" inter. circ.
Age: C.1910