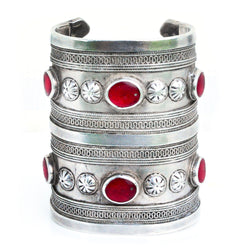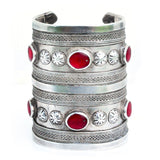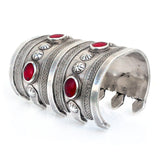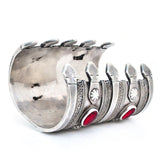 A towering cuff bracelet made of silver by the Turkmen people of Central Asia. This massive beauty has 6 bezel-set rich red cabochons and the classic Islamic shape to the edges. It is challenging to find these cuffs in a wearable size, but this fits a small to medium wrist with ease. It has a perfect taper comfort.
Material: Sterling silver, glass beads
Measurements: 3.5" tall, interior circ tapers from 6.5" - 7"
Age: C. 1940