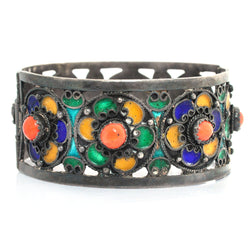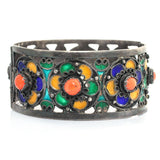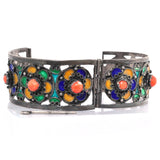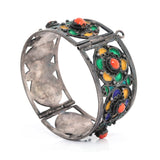 Algerian Kabyle craftspeople have a wonderful way with color. I love the bright and cheerful enamel offset with creamy coral. These coral stones are uniquely varied in scale, indicating that they were likely part of something else first and reused, for their beauty in this mid-century bracelet.
Material: Coral, silver
Measurements: 2.4" interior dia.
Age: C. 1950