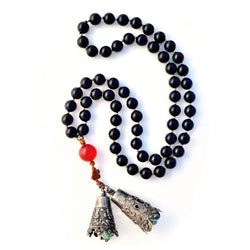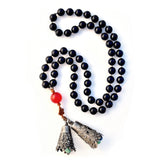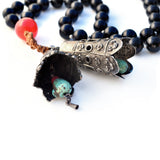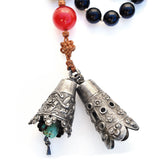 This is a dramatic yet wearable necklace. The body is a long strand of onyx globe beads, accented with tiny fluted sterling beads. The icing is a beautiful fob of silver Qing Dynasty cones with ancient turquoise dangles. It is an exquisite combination.
Material: Onyx, sterling silver, carnelian, turquoise, coral, silk
Measurements: 28" int. circ. 4.5" Pendant drop.
Age: C. Pendant Early-20th c. Strand, mid-20th c.