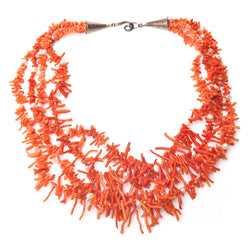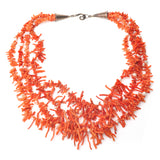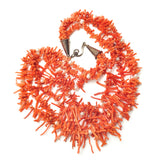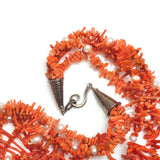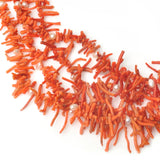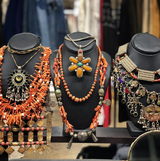 A gorgeous and elevated necklace of natural branch coral and pearls. It draws to mind all the magic of sunken treasure and the beauty of the reefs in the ocean. Dreamy and just slightly excessive, perfect for taking a simple dress to the next level.
Material: Sterling silver, coral, pearls
Measurements: 22" inter. circ.
Age: Coral early 20th c., assembled mid 20th c.