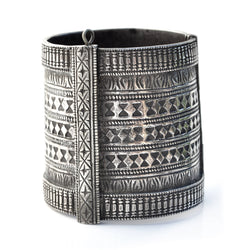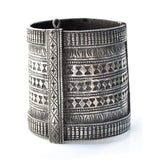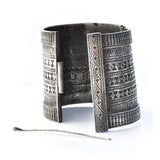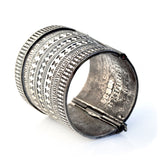 A beautiful and extremely well-executed Nothern Indian Cuff! The thick wall of silver is covered in carried geometric patterns. Each deisng hand-stanpled and aligned to great a design that is quite mesmerizing. The double hhinge makes it easy to put on, and while it is not large, it should fit an average small top medium wrist with ease.
Material: Silver
Measurements: 2.2-2.4" internal Diameter,  2.5" Tall
Age: C. Ealy 20th c.