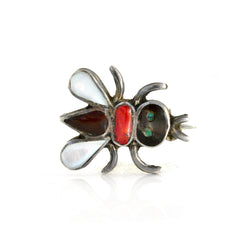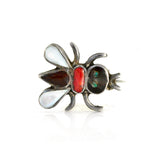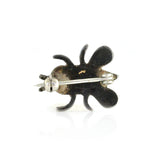 This petite pin is absolutely charming. Intricate inlay including tiny turquoise eyes showcase Zuni craftsmanship. The bee is a symbol of productivity and fulfillment. This little reminder on your lapel or hat is sure t keep spirits hight through the work week.
Material: Mother of pearl, coral, turquoise, sterling silver
Measurements: .75" x .5"
Age: C. 1950