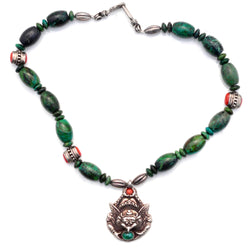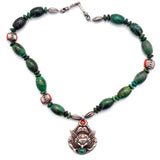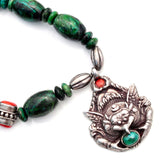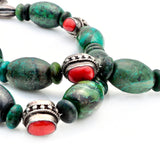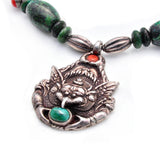 Eilat & Coral Garuda Necklace
The fierce Buddhist figure half-man/half-bird figure, Garuda, is the focus of this unique necklace. The stones are rinch and energized. Green stones paired with coral are my weakness, and I think you'll fall for this piece also.

Material: Turquoise, eilat, coral, sterling silver
Measurements: 16" L, Pendant 1.75" x 1.5"
Age: Mix of antique and contemporary beads, new stringing