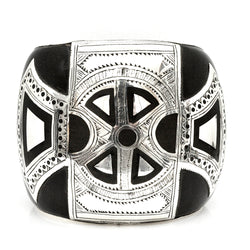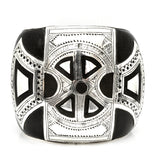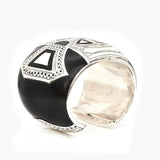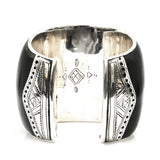 Four Corners Ebony Cuff - Large
Bold, graphic and utterly spectacular. This Tuareg cuff is becoming one of our signature offerings and by far one of the most dramatic. 
A part of our collaboration with Tuareg craftsman from Niger. The materials of this cuff are classic in the high Saharan desert. The deep ebony contrasts with gleaming silver create a graphic appearance that calls to mind chiefs and superheroes. 
Material: Ebony wood, sterling silver
Measurements: 8" interior including 1.75" opening 3" x 4"
Age: Contemporary